Convert Vinyl to CD
Do you have radio programs, music, or classic recordings on vinyl records or LP's? These recordings are priceless and should be preserved in a format that is stable and useable. We can transfer & convert all of your LP's records to CD or DVD-R without the hassle.

We will take your old vinyl records and LP's and make a clean sounding CD or MP3 without the POPS & HISS when we convert your records! Our restoration process removes a good deal of the degradations of age, preserving a recording that sounds as if it was recorded yesterday! All original record tracks have enhanced quality, the quality enhancement for our vinyl transfer process includes:
Background noise cancellation
Pop/Click/Hiss cancellation
Enriched high frequency components
After the quality restoration your CDs or MP3 files will be like new and better than the originals!
With each vinyl to CD transfer you receive a protective jewelcase and full-color label printed directly to your DVD or CD. All transfers work is done in-house, with respect for your source material. Have a tight deadline, discuss it with us, rush orders are an option! We get your vinyl record transfers done right, done fast, and back to you!
Dont Let Time Ruin Your Records Transfer your Vinyl to CD!
Do you have:
Music Collection
Classic record sets
Rare Vinyl Records
Contact: copycats4u@yahoo.com
Peter & Tom
(520) 955-3545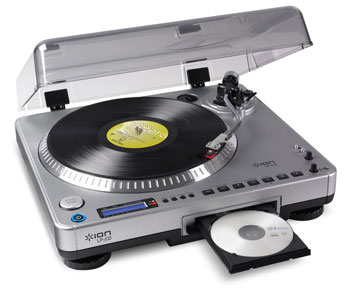 FREE no obligation quote, CALL NOW!
Transfer LP Vinyl To CD
We use Taiyo Yuden DVD+R/CD-R when we transfer vinyl to CD, these disks are the best on the market.
Price List
Audio LPs Transfer Vinyl to CD-R
Records
Includes Track Separation/Case with Label
$15.00
Cassete
Includes Track Separation/Case with Label
$15.00